[ecis2016.org] In this article, we focus on the SARAL portal Haryana, including the departments in it, services provided and how to register
What is SARAL Haryana?
Antyodaya SARAL Haryana portal is a single service delivery portal for citizens to avail of services and schemes on it anywhere, anytime. With the intent to sync with the 'Digital India' vision, Antyodaya SARAL Haryana aims to provide complete digitisation of 600+ Haryana Government to Citizen (G2C) services and schemes. The Antyodaya SARAL Haryana portal is integrated with the Parivar Pehchan Patra (PPP), which auto-fills verified details of Haryana citizens. The Saral portal, Haryana is also integrated with the Jansahayak mobile app to encourage the use of state government services and schemes. Since it auto-fills verified details, there is no need to refer to identification and address proofs of SARAL applicants. The Saral Haryana portal can be accessed at https://saralharyana.gov.in/.
SARAL Haryana: List of departments
The saral haryana gov in portal includes the following departments:
Agriculture Department

Animal Husbandry and Dairying

Board of School Education, Haryana

Building and Other Construction Workers (BOCW) Board

Chief Minister Relief Fund

Cooperation Department

Dakshin Haryana Bijli Vitran Nigam

-DHBVN

Development and Panchayats Department

Directorate of Information, Public Relations & Languages

Directorate of MSME

Elementary Education Department, Haryana

Employment Department

Fisheries Department

Food Civil Supplies & Consumer Affairs Department

General Administration

Haryana Backward Classes and Economically Weaker Sections Kalyan Nigam

Haryana Excise & Taxation

Haryana Forest Department

Haryana Labour Welfare Board (HLWB)

Haryana Scheduled Castes Finance and Development Corporation

Haryana Shehari Vikas Pradhikaran

Haryana State Agricultural Marketing Board (HSAMB)

Haryana State Industrial and Infrastructure Development Corporation Ltd (

HSIIDC

)

Haryana Women Development Corporation

Health Services Department

Higher Education Department

Horticulture Department

Housing Board

Industries and Commerce Department

Labour Department

Police Department

Printing and Stationery Department

Public Health and Engineering-PHED

Public Works Department (Buildings and Roads)

Renewable Energy Department

Revenue & Disaster Management Department

Rural Development

Sainik and Ardh Sainik Welfare Department

Science and Technology Department

Secondary Education Department Haryana

Social Justice and Empowerment

Town and Country Planning

 Transport Department

Urban Local Bodies

Uttar Haryana Bijli Vitran Nigam-UHBVN

Welfare of SCs and BCs

Women and Child Development Department
[ecis2016.org] Jamabandi Haryana: All you need to know about Haryana land records
SARAL Haryana: Schemes and services
To check the various schemes under Antyodaya SARAL, click on 'Scheme/Services' on the homepage. You will see the complete list on your screen. You can download the schemes/services as Excel, CSV and PDF or print them. A total of 47 departments are listed under SARAL Haryana and there are a total of 635 schemes and services.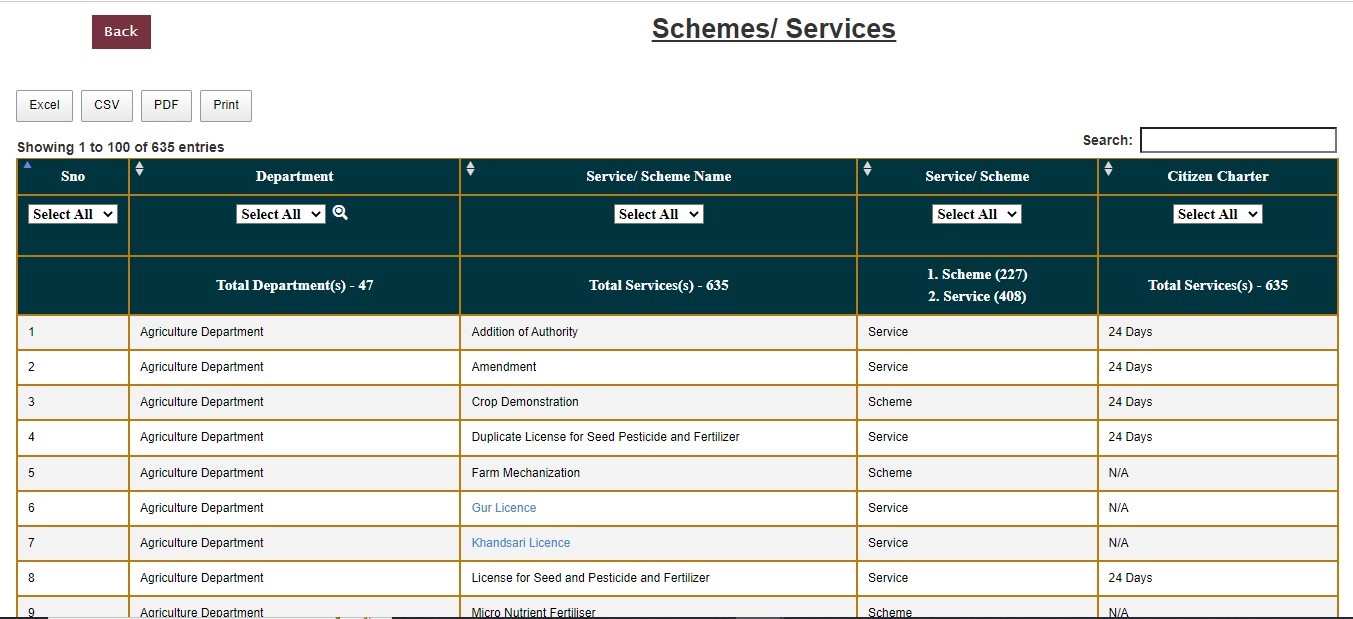 Click on a scheme/service to get all the details about it, including the documents required for it and the processing time.
For example, if you are looking for a resident certificate, click on this service under the 'Revenue & Disaster Management Department' to see the documents required and instructions. The saral haryana gov in portal will also mention the number of days required and the fees for the service.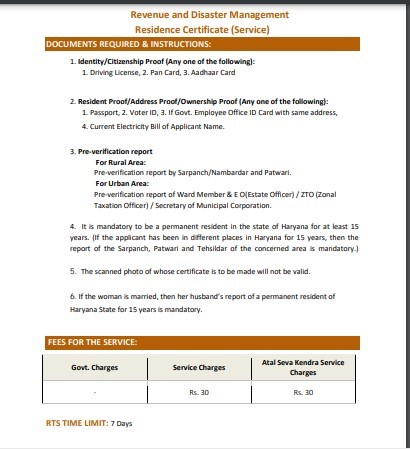 [ecis2016.org] All about Haryana Kaushal Rojgar Nigam
SARAL Haryana: How to register?
On the homepage, click on 'Register Here'. You will reach a pop-out page. Fill in all the details and captcha and click on 'Submit'.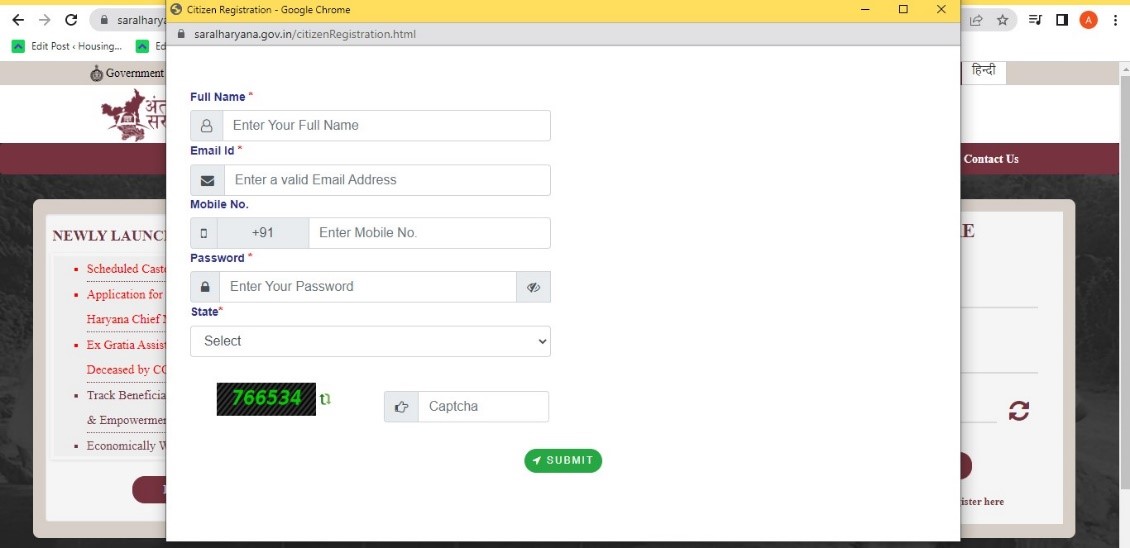 SARAL Haryana: How to log in using SARAL ID
On the homepage of SARAL Haryana, enter your SARAL login ID, password and captcha and click on 'Submit' to log in and apply for the services/schemes.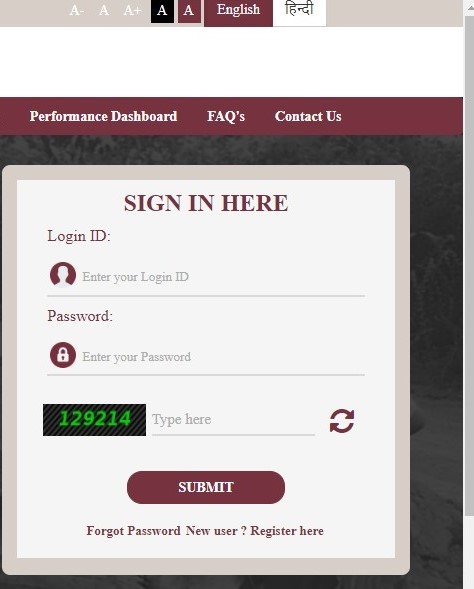 [ecis2016.org] All about Bhu Naksha or cadastral map Haryana
SARAL Haryana: Search schemes/services
To search for the documents, click on 'Search Schemes/Services'. Enter text/keywords, department, service/scheme and click on 'Search'.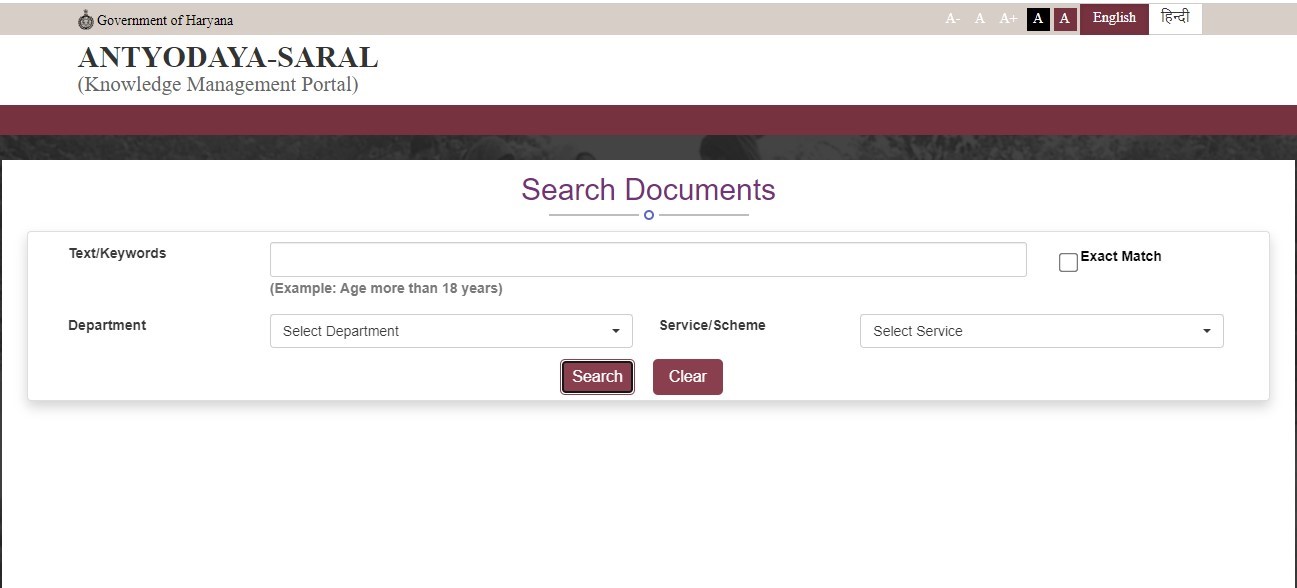 SARAL Haryana: How to track services – track tickets and application/appeal?
To track your tickets, click on 'Track Tickets' and search by either ticket number or phone number. Enter all the details and click on 'Search'.

On SARAL Haryana, click on 'Track Your Application/Appeal' to track the status of your service online. Track your application status by selecting department and service, entering the application reference ID and clicking on 'Check Status'. In case of application rejection, you can apply to First Grievance Redressal Authority/Second Grievance Redressal Authority.

You can also track your application status by sending an SMS from your registered mobile number in the following format.
SARAL<space>Application ID to 9954699899
[ecis2016.org] All about MMPSY Haryana eligibility, requirements, and application process
SARAL Haryana: Newly launched services
On the left-hand side of the homepage of the Haryana SARAL portal, you will see newly launched schemes/services. Click on the service that you are looking for and proceed.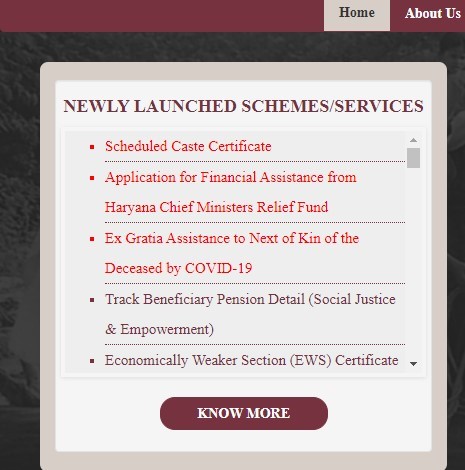 SARAL Haryana: Dashboard
To check the SARAL Haryana dashboard, click on 'Performance Dashboard'. You can also see information like year-wise applications, month-wise applications and top 10 departments, services and districts.
SARAL Haryana: Helpline
You can contact the Antyodaya SARAL Haryana portal for queries and grievances.
Helpline: 0172-3968400 (7 am to 8 pm; Monday to Saturday, except government holidays)
Email: saral.haryana@gov.in
FAQs
How many services are there on the SARAL Haryana website?
SARAL Haryana includes more than 600 services.
Where can you get details about each service on the SARAL Haryana portal?
Click on the service that you are looking for on the SARAL Haryana portal and you will get all the details about that service, including the documents required, the processing time and the fees.
Source: https://ecis2016.org/.
Copyright belongs to: ecis2016.org